I was born and raised in Istanbul and I spent more than 25 years in Istanbul but still not a day goes by without exploring a different part of Istanbul. This beautiful city has served as a capital to many civilizations over the course of history and it has managed to keep all the different culture within its heart and created a harmony out of it. This makes Istanbul very special for me.
I've been living abroad for the last 3 years pursuing my career goals but I do my best to take every single chance to go back to Istanbul, home. In this post, I'll share my routine during my vacations when I'm in İstanbul.
Food
First of all, I have to say that kebabs are really delicious but we all can agree that they are stereotyped dishes and I believe it does not fully represent the variety of the Turkish Cuisine. Its much more than kebab-based dishes therefore I highly suggest trying lots of different things apart from kebabs to understand its depth.
Çiya, A Garden of Lost Cultures and Forgotten Tastes
This is by far my favorite restaurant in Istanbul. It offers a generous menu in which you can find nearly anything from kebabs to authentic local dishes that change on daily basis. Items offered in the ''daily menu'' are actually my favorite ones because they take you different parts of Anatolia. As it is mentioned in the title, Musa Dağdeviren, founder of Çiya, spends so much time on exploring secret/forgotten recipes all over from Anatolia and he brings them to your table. Çiya is like a ''laboratory of Anatolian cuisine'' and its a must go if you are visiting/living in İstanbul. Here is an article from 'The New Yorker' about Çiya.
My favorite items:
Starter: Soup from the daily menu, Lahmacun (Turkish style Mini Pizza) and your selection/mix from the daily salad bar
Main Course: Loquat Kebab (available depending on the season), Eggplant Kebab, Beyti Sarma, any item from the daily menu (please see the list of the main course with meat and without meat to understand what I mean by variety.)
Dessert: Künefe (who wants to eat baklava when you can have Künefe), Pumpkin Dessert
Mano Burger brings a Turkish perspective to classic burger. I love the Ottoman Burger that has haloumi cheese and mashed eggplant spread on top of beef patties.
I like Mano Burger and Ottoman Burger the most. If you are going to there with a friend, I suggest ordering them both and then kindly asking the waitress to cut them into half so that you can taste both of them. Also, please don't miss the spicy fries.
This is my favorite cheap-eat place in Istanbul. Kızılkayalar is usually the place to end the night after having fun drinking with your friends. They have couple of ''signature'' items on the menu and my favorites are:
Islak Hamburger (Wet Burger) dipped tomato/garlic sauce will make you want to at least 3.
Döner Dürüm (Gyro Wrap) with Melted Cheese is the golden shot after the wet burger.
Atom is Kızılkayalar's famous energy drink based on mixing lots of fruits. They say that it will add power to your power.
Rakı is the traditional / national spirit of Turkey and if you are visiting Istanbul, you shouldn't leave before trying it. But, it is important to treat Rakı with respect because there are manners of drinking Rakı. Its so strong that elders call it the drink that separates men from boys. Drinking Rakı is actually a mean to an end. Turkish people prefer drinking Rakı when we are sharing a rich dining table with our beloved friends. Rakı brings us closer where we share our happiness as well as our griefs.
Fisherman Sabahattin is the place where you'd like to have that type of an experience. It does not have a nice view of the Bosphorus but the quality of the food and the service is outstanding and thats why most of the locals prefer Fisherman Sabahattin to a nice Bosphorus view. All the items on the menu is fresh and delicious so it is really hard to make a pick but if you are going there for the first time, let your waitress know about it so that he could guide you through the menu.
Entrails / intestines also have an important place in the Turkish Cuisine. Most famous one is İşkembe, tripe, and there are different kind of tripe based dishes. Finishing the Saturday drinking with your friends by polishing it with Tripe Soup is a classic. Lale İşkembecisi is one of the well known restaurants and its close proximity to Taksim, İstiklal Avenue, makes it a common destination.
Kokoreç is another favorite cheap eat item of mine and it is also based on entrails. Its rich flavor and spicy aroma give it a pretty unique taste. I usually have Kokoreç as my main course and as a starter I always get rice stuffed mussels. These mussels are so good that you might want to consume tens of them however please be aware that mussels have really high mercury concentrations so keep calm and try not to consume more than one serving.
Turkish people love Turkish Coffee and even the word for breakfast, kahvaltı, actually means ''base for coffee''. Since Turkish Coffee is very strong coffee, drinking it with an empty stomach might not be very easy so it is really important to 'form' that base properly by having a rich breakfast. Van Breakfast House is one of the best places to have a proper rich breakfast. I highly recommend getting the ''Serpme Kahvaltı'' and one of the authentic egg based dishes ''Menemen'' accompanied by the famous Turkish Tea.
There are also great places suggested in this article and I can say that they are all very good.
Coffee
I'm a huge fan of coffee and I'm truly happy to see the increasing number of boutique, independent coffee shops/roasteries in Istanbul over the last couple of years. Therefore, I'm going to focus on coffee in this section. Also, there is already a great list that shares the 5 drinks you have to try in Istanbul.
This is my new favorite spot in Kadıköy. Çekirdek is a great micro-roastery founded by Salih Özgürer who is a member of the Speciality Coffee Association of Europe. He is also a fantastic pastry chef and he welcomes you with a warm smile as soon as you put your step into his tiny but cozy coffee shop.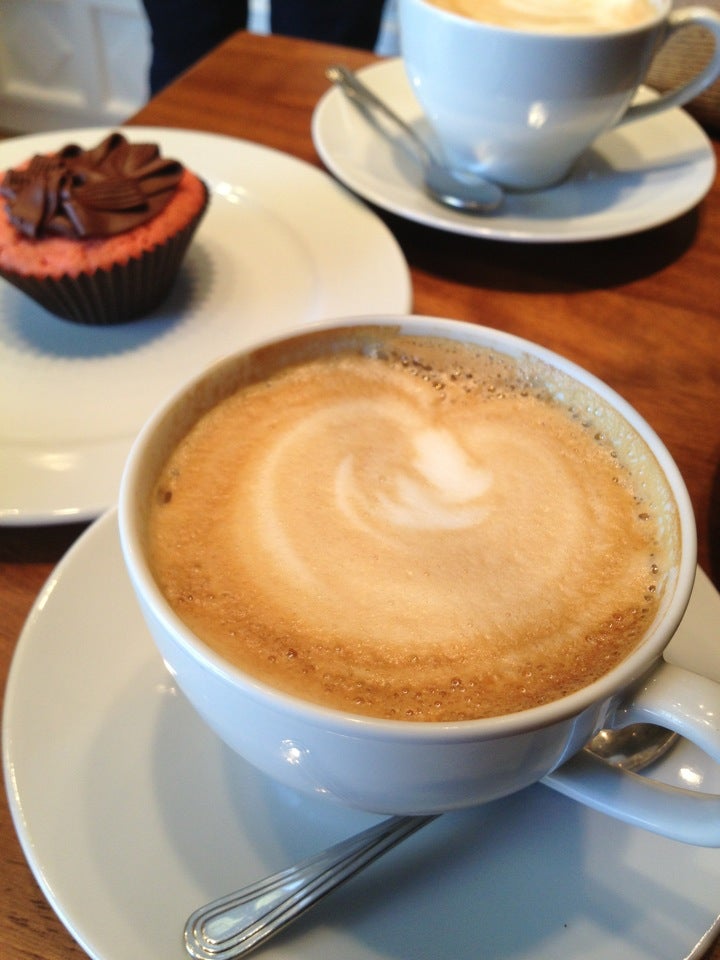 This is another great micro roastery in the Anatolian Side, Moda. I really like the atmosphere in this coffee shop. They roast the coffee beans within the shop so if you are lucky enough to be there during the roasting process you would be amazed by the fantastic smells of the roasting coffee beans. Its a great place to hang out with friends.
I like taking long walks at Bağdat Avenue on the Anatolian Side while enjoying my coffee. Drip Coffee is the best place for coffee on Bağdat Avenue and I can say that the owners take coffee pretty serious. You'll understand what I mean when you see the lab-kind of setup on the counter.
Every item on the menu is amazing and I highly suggest trying the cold brew.
This is one of the best places that you can enjoy your coffee while eating a delicious pan pizza. If you are wandering around in Istiklal Avenue at Taksim close to Cihangir then you should definitely pay a visit to this cute coffee shop.
There are many places that you can taste Turkish Coffee but I believe this is the best and most authentic Turkish Coffee that you can get in Istanbul. Its aroma is so rich and the texture is so thick, it might easily be the strongest coffee that you have ever tasted. 'Mandabatmaz' can be roughly translated into "It is so thick that even a water buffalo wouldn't sink." Honestly, it does not get any better than this!
This small Turkish coffee shop is located at the Anatolian side, Kadıköy. I highly suggest going there after a great dinner/lunch at Çiya which is also located at Kadıköy. I highly recommend having the Turkish Coffee with the Mastic Gum flavor. Its my favorite and mastic gum flavor gives it a unique taste that you can't find in regular filter coffees and other Turkish coffees.
Its located close to the fish market in Kadıkoy which is a pretty crowded area. I enjoy sipping my Turkish coffee while watching the crowd pass by me.
Historic Places & Sightseeing
Istanbul is full of history and you can't really understand how ancient the city is before you visit couple of historic places. I'll share my favorite ones below, they always fascinate me with their beauties.
Hagia Sophia is the biggest church constructed by the East Roman Empire in Istanbul. There are not many words to describe its beauty. Visiting Hagia Sophia should be one of the first things to do in Istanbul.
Resting in front of the Hagia Sophia, The Blue Mosque is one of the mesmerizing sacred places in İstanbul. Another must visit in İstanbul.
Topkapı Palace, was the administrative, educational and art center of the Empire for nearly four hundred years for the Ottoman Empire. There is also a museum in the palace that definitely worths paying a visit. As a friendly notice, the museum is closed on Tuesdays.
Walking in the narrow corridors of the Basilica Cistern and feeling its atmosphere is a unique experience and I highly suggest it.
Galata Tower plays an important role in İstanbul's skyline and thanks to its cone capped tip, it easily differentiates itself from the mosque minarets and the skyscrapers. It has arguably the best panoramic view of Istanbul and it is my favorite vista point.
There is also a urban legend related to Galata Tower and it says that back in 1638, Hezarfen Ahmet Çelebi, legendary Ottoman aviator tried gliding from Galata Tower, across the Bosphorus towards Üsküdar, located in the Anatolian side, using artificial wings that he invented himself. You would realize the distance when you get on the balcony at the top of Galata Tower and legend will also amaze you.
Dolmabahçe is the largest palace in İstanbul (and also in Turkey) and it was ordered to be built by the Ottoman Empire's 31st Sultan, Abdülmecid I to replace the Topkapi Palace as the administrative center of the Empire because it was considered that Topkapi Palace was missing the contemporary design elements that you can find in its European monarch counterparts so Dolmabahçe was ordered to become a response to the European style palaces.
I really find the interior design of Dolmabahçe Palace breathtaking. It also has a very special meaning for Turkish people. Founder of The Republic of Turkey, Mustafa Kemal Atatürk drew his last breath at the Dolmabahçe Palace. Mustafa Kemal Atatürk is considered to be one of the geniuses of the 20th century. I highly suggest you to spend some time to learn more about him before going to Turkey.
Sightseeing
This is one of the longest avenues (approx. 8 miles long) in İstanbul located at the Anatolian Side.  Bağdat Avenue is like a open air shopping mall. You can find all the famous brands on the avenue and also there are great restaurant and coffee shops flanking Bağdat Avenue. I really enjoy just walking up and down the street, watching people go up and down.
Its also close to the Caddebostan area which is a small area which is close to the sea side and its one of the great running routes.
It  is a cute little district close to the Kadıköy ferry stations. It has great restaurants and cozy coffee shops and you can spend your afternoon sitting at the Moda Tea Garden which is just across the sea and enjoying reading your book while enjoying your tea. I like getting some pastries from a nearby patisserie and then come here to have my breakfast here. Its view will amaze you.
Hey, if you are reading this, it means that you managed to bear with me and read all of my post. I tried to share all my favorite spots in İstanbul from the eyes of a local İstanbul lover. I hope you also have as much fun as I always have while I'm in İstanbul.